Siła na zawołanie
Wybierz z dostępnych słowników i cylindrów lub poproś o radę.
Potrzebujesz siłownika do maszyn budowlanych Volvo, Komatsu, Caterpillar, Hitachi?
House Machinery Parts
– CYLINDERS FOR YOUR MACHINE
Anyone searching for cylinder for Volvo, Komatsu, Caterpillar or Hitachi construction machinery will find it here. We sell certified hydraulic cylinders of the highest quality, in the shortest time, and for the lowest price.
We sell quality
Long-term cooperation with dependable hydraulic cylinder manufacturers helps us provide the customers with a wide range of cylinders – excluding any unreliable ones.
We advise
We have developed our area of expertise for years. We can share our knowledge on the machines and their market as well as long-term experience with the customers, giving advice in selection of the best cylinder or any other part.

We grow
Quality of our services has been appreciated by the customers from Poland as well as Europe, Africa, and South America. We never stopped improving our abilities to satisfy your demands.
THE POWER
OF EXPERIENCE
We know hydraulic cylinders inside out which means there no questions too hard to answer for us. Why has the machine's efficiency dropped? Why does it operate too loud? Which cylinder should be installed in it? We will answer any question. We offer the following: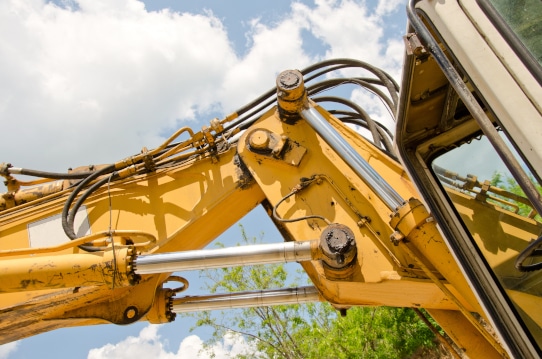 FAST AND CHEAP
Such is our performance of providing customers with cylinders for Hitachi, Komatsu, Caterpillar, and Volvo construction machines – resulting from long-term cooperation with their manufacturers.
WARRANTY PROVIDED
Each hydraulic cylinder offered by us is accompanied by certificates and attestations; We give one-year warranty for each cylinder. We simply are certain of their performance.
FLEXIBILITY
We treat any customer as a unique individual. Our goal is to satisfy demands of the customer. That is why we do not use fixed prices – they are subject to negotiations.